October 10th, 2016
It all started on this day. During the second presidential debate between candidates Donald Trump and Hillary Clinton, Melania wore a pink dress with a so-called 'pussybow'. She wore this only days after the 'grab them by the pussy' scandal where tapes were leaked with Donald Trump saying that "When you're a star, they let you do it. You can do anything. Grab them by the pussy."
This dress might've been a clap back at her husband to show that she certainly did not approve of his words.
January 20th, 2017
During Trump's inauguration, we get to see what I think is one of the creepiest moment recorded on live television. In the clip below you can see how Melania quickly pulls a fake smile when Donald Trump looks back at her, to then make a sad and almost depressed face right after when Donald Trump looks away again. Body language expert Judi Jane claims that this is typical behavior seen in women who are being abused. Scary, right?
May 22nd, 2017
See Also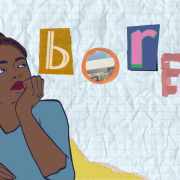 On this day, Donald Trump and his wife Melania visited Israel. When they disembark from Air Force One, you can see Donald Trump reaching for his wife's hand, but Melania refusing and hitting his hand away.
Does this perhaps suggest marital problems?