During the exam period or while being overloaded with assignments, a lot of students are stuck studying the whole day on campus or at home. We simply don't have enough time during the day to do groceries shopping. All that is left are pasta-salads from Spar, bread with cheese, pizza delivery and maybe Tosti with ham the other day.
But how long are you able to sustain this diet?
If you feel the urge to vary your food routine, I have a (not so) secret recipe, which can replace the usual boring breakfast, lunch, and even dinner. Its ingredients are quite cheap and can be found everywhere. It only takes the 10 minutes of your study break to cook. And you can always throw in whatever you'd like to in it.
Excited? Welcome Shakshouka!

Shakshouka is a Middle Eastern dish with North African roots, made of eggs poached in a tomato sauce, sweet paprika, and garlic. It can be served throughout the day because it tastes amazing and is easy to cook.

I had the pleasure of eating it for the first time in Israel.
Have have this magical dish appear for you, you don't have to sell your loyalty to the White Witch. What you'll need – for one person is:
1 or 2 eggs, mattering on your appetite
4 medium tomatoes (or 7 cherry tomatoes)
1 garlic cloves (or more, if you're into that)
1 red sweet paprika
Tomato paste, the amount you'd like to eat, or can afford
Olive oil (or butter)
The recipe is as follows:
1 – Heat a pan. It should not be too hot.
2 – Add olive oil, or butter, if you'd like it a little creamier.
3 – Cut 1 garlic clove and put it in the pan

!!! Make sure to put a lid on a pan every time you add a new ingredient!!!
See Also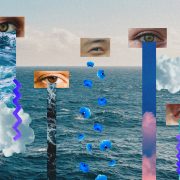 4 – Cut paprika and tomatoes in small pieces
5 – Add paprika in the pan.
6 – In 3 minutes add tomatoes. Stir them together with garlic and paprika
7 – Add tomato sauce. If it is too stiff, pour some water
8 – After some 4 minutes remove the lid, make a small hole in the center so you can see a pan and break an egg there. Be cautious, the egg yolk should not break
9 – Wait till the egg turns white, or is cooked to your preference.
Remove the pan from the heat. Add cheese or fresh herbs on top. Serve with some pita bread on the side. Wait till the cheese melts. Enjoy!
It's an easily portable dish if you have a spill proof container, and can still be enjoyed at room temperature – so don't worry about the long lines at the microwaves at university.
Do not like tomatoes? Make a 'green' shakshouka by replacing tomatoes with zucchini, avocados and eggplant! Need more animal protein? Add minced meat or chicken to your shakshouka!
---
Author: Varya
Editor: Ayesha