Every year, new students start their courses at the Erasmus University Rotterdam and become a part of the community. They pour into the sea of other 28,000 current undergraduates.
Those numbers make it is so hard to imagine that you can ever feel alone. But the reality you face is completely different. Being an international is fun, it is a life full of new experience, unforgettable parties, and new friends! However, at the beginning of your long trip into an independent (which at first looks immensely attractive) student life, it can turn out to be, let me say, lonely. That is what I want to speak about in the first blog of this year. Maybe, you won't admit that this topic applies to you, do not be afraid! There is nothing to be ashamed of. A huge number of freshmen do feel alone at the beginning of their studies abroad, especially when they have no acquaintances in a new place.  
So if you sometimes find yourself sitting alone at Food Plaza, studying a whole day long in the room by yourself, drinking coffee at the city center with nobody to share your break, don't get immediately disappointed in life and start searching for a ticket back home!
As a person who still struggles with experiencing the loneliness palette, I want to show you how I manage to cope with it. I will guide you through the feeling which can actually give you more than just a melancholy. So now relax and read some insights into the world of loneliness and discover how to treat this feeling and your new life from another perspective:
First of all, admit that everybody has their own pace of getting along with people. For some it is a matter of weeks, for others, it can last for months and even years but in the long run they will make friends for life.
2. If you think that you are alone in your loneliness, you're mistaken! Most of the new students feel exactly the same. So, do not feel disappointed in life!
3. Do not pay that much attention to others' social activity. Remember that even if you see all-together Instagram stories, they do not represent real life, just the most vivid moments of it!
4. Maybe it is time to take initiative in your hand and arrange something with your 'groupmates'? There is nothing to be afraid of!
5. Use the Facebook power in order to be up-to-date and do not miss the events! More parties – more possibilities to encounter new people!
6. Remember that your program is not the only one. You can communicate with people from different years and courses.
7. Be more open! Go beyond your fears to be left alone. Unless you start doing something, nothing will happen on its own!
See Also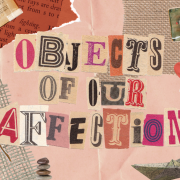 8. Try to find activities in which you're interested in. Maybe you're a music/art/food fan? Thinking plastic is a big problem for world cleanliness? Go ahead, find like-minded students. Maybe there is even an association that you can join. Do not hesitate to investigate all of the possibilities.
Consider all this, go on with it and stop criticizing yourself! You will definitely find people who will be beside you, it may just take a little bit more time… P.S. For not to make it all sound like a simple chatter, I will start with myself. My name is Varya, I am a first-year international student of the IBCoM program. I just started living on my own in a foreign country and I am not afraid to admit that I as well struggle from loneliness! But I'm not going to lie in the bad feeling sorry for myself, instead, I want to find friends among EUR students. Thus I introduce a few facts about myself, and maybe you will find them interesting for you as well so we can grab a cup of tea and talk about stuff later on…
To begin, I am a huuuuuge fan of tasty food and good wine. I enjoy going to museums, attending theatre performances and visiting art-galleries (have not been there in Rotterdam yet, but ready to explore the world of art with like-minded people!) By the way, I also launched a small Instagram project (Cream-Bryul.love) where I compare food dishes with famous art-works, thus do not hesitate to send me your food pics if you sometimes take them!
---
Author: Varya