As a pessimist, I rarely get impressed by anything and try not to raise my expectations too high. That is why I get cautious when people say university will be the best time of my life, an intellectually life-changing experience. It doesn't mean that I learn nothing at university, but university still falls short of its promises. 
However, as an idealist, I stubbornly worship university's professed missions, which are to educate the minds and to enrich the souls. I strive to take the opportunities university offers to the end of its missions. So what my pessimistic idealism takes me? Ironically, to the discovery that despite its shortcomings, our university is vastly underused. With a closer look, I realize university has a lot to offer, besides my regular classes. Bear with this pessimist to find out surprising ways you might be missing out on your university life:
Going to out-of-class lectures and conferences:
Until recently did I know that EUR offers much more academic activities on campus other than just class lectures. You can find the list of upcoming public events on Erasmus Magazine's Agenda, which EUR organizes a few times a month. My experiences so far tell me this: You can skip class lectures, but never skip a conference! Out-of-class academic events discuss hot topics, like "Can I become rich from shares?", while class lectures talk about century-old ideas and are like an endless checkbox of concepts. Going to out-of-curriculum events on campus also helps you to reach out to disciplines outside your degree. More so, I think seeing professors publicly giving their opinions is a refreshing experience.   
Visiting university website
We students are utterly wrong to think university's websites are just there to exist and come into use when we want to check how much tuition fees increase next year. On the university's website, you will find a more vibrant side of EUR that is involved in several public initiatives. While time will tell their merits, universities are often at the forefront of social changes and knowing what they are doing helps me be socially informed. EUR's website also updates news that features professors' opinions and just like going to conferences, I love to hear what professors have to say outside my classrooms.
Borrowing library's books
Sorry for another nerdy suggestion, but my zeal for academia doesn't allow me to see its works go mostly unnoticed. Forgotten books in the library are examples. While I think EUR library has a lot to improve on, it has no shortage of breakthrough work to pique your interests. Popular books like 1984, Animal Farm, and Think, Fast and Slow are sitting on the stacks of our library, so it is safe to assume that you won't feel disappointed with EUR library. I also find the handbook collections convenient to turn to when you want to explore a new topic. Be assured, once you get hooked on the library, it is even harder not to window-shop books than you frequently do on Amazon. Place a hold if you find your must-read books!
Joining student associations
To be precise, joining student associations is nothing new in university life, as it is a great way to add one precious line to your resumes and make friends. Still, I would like one moment to praise EUR's student associations and urge you to join one. Compared to the cut-throat competition into student associations in America's universities, joining EUR's associations is a breeze. In case you don't know yet, Harvard is famous for its semester-long application process with grueling requirements. Things are more egalitarian at EUR. You can start small, be a member unconditionally to first get familiar with the association and gradually climb the bureaucracy ladder. There are few obstacles that stand between you and EUR associations, so don't let these opportunities go to waste!
This is definitely not an exhaustive list of what EUR can offer students, but to me, these are the best hidden gems of university experience. I learn to treasure my time more in university when I finally find the places I can fit in. If you feel somehow disconnected from university, how about trying my list?
See Also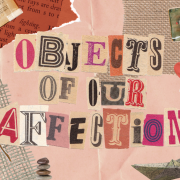 Writer: Tra Mi Nguyen
Editor: Phoebe Elliott
Visuals by: Alisa Mahaletska