At this moment I'm studying in Barcelona for exchange, and I must say that I absolutely love the city. Some things are different compared to the Netherlands, including the architecture: most buildings are older and lower, the streets are narrower, and you run into a lot of beautiful things in random places. While I have already been here for a month, I keep coming across spots I haven't seen yet (which is also caused by me getting a little lost sometimes). Not only the main sights are worth seeing, but there are also a lot of 'hidden gems' which can be found in random streets throughout the city. For instance, when I went to the supermarket on my first day here I decided to walk in a random direction and I ended up at this beautiful cathedral. Moreover, I found that it's very therapeutic to discover the city a little on your own. One day, all my friends were busy, so I decided to cycle through the city alone (yes, I got a bike like a true Dutchie) and visit some of the places I still wanted to see. This made me think that I should maybe visit places on my own more often. 
As for my university here (ESERP Business School), it feels like a high school compared to Erasmus University as the building is really small – you could easily drive past it if you didn't know it was there. The inside, however, is quite modern and I kind of like having classes with less people as it feels more 'intimate'. My schedule here is also very different: most of my classes start late in the afternoon and end at 8pm, which is late, but dinner times are also late here so it's alright. 
Speaking of dinner, the food here is great. Next to Spanish restaurants, there are a lot of restaurants serving food from foreign countries as well. I already have so many places that I want to go to that I doubt I'll be able to visit them all, but I'll definitely try. What also is/looks delicious here are the pastries and desserts. My apartment is actually right next to a pastry shop, so, as someone who loves everything sweet, I am tempted every time I walk past it. All in all, the foodie in me is very happy.
Some other (random) things I noticed while living here is that Catalonians are very nationalistic and that Spain has a lot of national holidays; that a lot of shops are closed on Sundays (which I forget most of the time); that cycling is way more chaotic here than in the Netherlands; and that it's hard to find cucumbers and raisins here for some reason. What I did find, however, is 'hagelslag', which I am happy with since I had to sacrifice my own carton of chocolate sprinkles when packing my suitcase. Also, I am somewhat surprised by how long it stays warm here – it's now still around 22 degrees during the day. I kind of wish it would get a little colder so I can wear comfy hoodies and have hot drinks / soup (not that I'm complaining). One moment I did feel right at home was when I got soaking wet because I had to cycle through the rain, just as on a typical day in the Netherlands. 
For the 1st and 2nd year IBCoM students out there, I would definitely recommend going on exchange if you get the opportunity. I believe that Barcelona is a great city to visit – not necessarily for exchange but also for a holiday – because it has everything you want in one place: nice buildings/architecture, culture, the beach, and great food. I'm lucky that I have so much time to explore the city since there is so much to see! Of course, there are times that I miss home (although definitely not the Dutch weather), but the good times definitely outshine the bad ones, and it certainly is an experience that I wouldn't have wanted to miss. 
Author: Marit van der Kwaak
See Also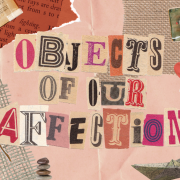 Editor: Phoebe Elliott
Visuals by: Isabella Restrepo