As we all know, December is here which also means that Christmas is right around the corner (I was already excited in October!). Gift giving is also a big part of the festivities, so the month of December also calls for a lot of Christmas shopping. However, we are generally broke students, so getting a little more cash around this time of year is always good.
As an international, it is notoriously difficult to find a part-time job here in the Netherlands, as most of them require you to speak Dutch. But there are options out there for those of you who want or desperately need to earn some money this coming Christmas season. Here's a list of tips of how to get a small job as an international!
*Side note: for those of you who are non-EU students, I'm sorry to say that the process is a bit more difficult. You need a work permit in the Netherlands, which is a lengthy process to go through if you are already here on a student visa. Given this, perhaps start looking for side gigs in the earlier months, don't let that discourage you from reading on, you might be able to help another fellow international out!
    Learn to speak Dutch
This is of course easier said than done. Learning to speak Dutch (which might be really hard and unnecessary if you're not planning on settling in the Netherlands) is considered the most obvious way to find a side job. But there are so many options out there for English-speaking only students that this seems a little excessive.
    Recruitment companies
If you hadn't noticed yet, the Internet is a good place to find vacancies for part-time work. However, the key to this is that you need to know where to look to find those jobs that are geared towards non-Dutch speaking students.
Undutchables is a website that seeks to provide international students with full-time jobs, part-time work and internships in business in as many languages (aside from Dutch) as possible. Just fill in your preferences and where you live and they come up with matching results for you.
Erasmusu and College Life are also sites that do the same thing, and post job offers and part-time as well as full-time vacancies on their channels for internationals. You can again specify where you live and what field you would be interested in working in.
See Also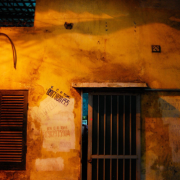 Global Data Collection Company
I chose to feature this organization as a tip, as the websites mentioned above frequently post vacancies from the Global Data Collection Company, so I felt that they were worth looking into. Their main job on offer is a telephone market researcher where you will be phoning organizations within specific countries to gather market research data for big, international companies. As they need native speakers to do this, they have a variety of vacancies in terms of languages spoken.
    Jobs at university
Lastly, there is of course the maybe not as obvious option to work at university. The facilities around campus such as the café's and bars can don't mind hiring non-Dutch speakers, as a sizeable amount of people walking around on campus are international anyway.
Next to that, you can also become an ambassador for your course, faculty or year group. Or, join the organization team behind a student society, which is also a social opportunity on top of being a job!