Having trouble finding motivation and/or inspiration to cook? You are probably not the only one. I happen to love cooking (and baking), but even I cannot find the motivation to cook sometimes. So, how to find that motivation? While motivation mostly needs to come from within yourself, there are some things that you can do to stimulate it:
Find out how to make your favorite food(s)
One thing that may increase your motivation to cook is making/recreating foods that you know you love or are intrigued to try. This could be a dish from your favorite restaurant, something that a relative/friend used to make, or even something from a movie/show you like. In the second case, you'll have the possibility of learning how to cook a special dish from someone you love, creating a great memory. I was lucky that my mom loved to cook, so I learned a lot and gained inspiration from her in the kitchen (and now, she is learning from the things I find as well). So, find something that makes cooking 'worth it' for you. 
Have a good 'cooking environment'
Just as the people around you can influence your motivation to cook, so can your kitchen. If you have a (relatively) good kitchen with good appliances, you'll be way more motivated to cook. Kitchen appliances don't necessarily have to be expensive to be of quality, but I would suggest investing a little in at least one or two good pans and knives. Of course, this may not always be possible because of the place you are renting and/or student budgets, but try to make the kitchen as much of a comfortable space for you as possible. There are also handy kitchen gadgets that make cooking a little easier (e.g., garlic press, microplane, immersion blender) as well as 'hacks' for the things you probably already have (like making a cake in a mug or peeling ginger with a spoon). 
So now you know where to find motivation, but what about inspiration? Luckily, inspiration can be found basically everywhere nowadays: 
Look in cookbooks / on social media
A good start for finding inspiration is looking in books full of it, namely cookbooks. Here you can usually find recipes for all courses, including dessert, although I must say I rarely look in the ones I have since I already see a lot of recipes on social media. Nowadays, social media is full of cooking/baking videos – way too many to be able to make everything, but great for inspiration. However, it may be hard to actually make a lot of recipes you see as they are more complicated or make use of ingredients you don't have at hand. Therefore, I would suggest following pages that make content on food you can easily cook at home (one example is Mob Kitchen, which also has a vegan page) next to other accounts that you like. It is thus good to find a balance between inspiration and ease to make. 
Watch cooking- / baking shows
I was actually into baking long before I got into cooking and already loved watching baking shows (the Dutch version of The Great British Bakeoff, among others). Cooking-/baking shows and food documentaries are great sources for gaining inspiration as you can learn about both new dishes and new cooking techniques. These shows are thus not only entertaining to watch, but also provide you with new knowledge/inspiration in a fun way. Some recommendations (Netflix): The Final Table, Nadiya's Time to eat, The Big Family Cooking Showdown, and The Great British Bakeoff. 
Travel
While traveling is definitely not the easiest or cheapest option, it is a very good way to discover new food (cultures). Living in another country for five months actually made me even more interested in food than I already was because of all the new foods (and cooking methods) I discovered and got to try while I was there. At this point I'm even motivated to travel to certain places just because of the food they have (although location still matters too, of course). The fun part is that you can try to make the foods you discovered/tasted somewhere else at home, so you don't have to miss it.
See Also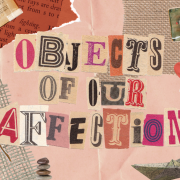 I hope these tips gave you some guidance and inspiration to help you find your own joy in cooking. Of course, this list of tips is not extensive, so I encourage you to explore and find something you like and that works for you!
Author: Marit van der Kwaak
Editor: Phoebe Elliott
Visuals by: Magali Meijers