For the past few weeks now, and after checking the weather app, also for the next week to come, it has been beautiful weather in Rotterdam. If you are not from here, you might not realize that this heat in the month of May is very unusual. For example last Monday, the 28th of May, has never been this hot in the history of the national weather station's recordings.
In the bustling city of Rotterdam, it is sometimes hard to find a place to cool down from the heat. That's why I've listed four places you might want to check out this week or over summer (that is if the weather lasts).  
1) Kralingse Plas
Most students already know this beautiful part of the Kralingen neighbourhood, but if you hadn't realized yet Kralingse Plas (lake) is the perfect spot to cool down and chill. It's only a 10-minute bike ride from university and it has much to offer. Special areas to barbecue with friends on the grass, the beach to take a dive into the water or visit one of the boat rental spots to actually go onto the lake.
2) Watertaxi
Another really fun activity that some don't even realize, is taking the water taxi across the river Maas. You can pick the boat up almost anywhere in the city centre and it will take you anywhere on the other side of the river or along the same side. The boats go really fast and race across the water which makes for a really nice and cool breeze in this heat. It's also very cheap from 4.50 euros a ticket, which you buy on board.
3) Van Maanen Swimming Pool
See Also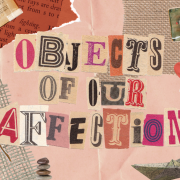 Located in Noord is one of the few outdoor swimming pools of Rotterdam. The Van Maanenbad has a big pool outside surrounded with grassy areas to chill and bake in the sun in between swims. There are also pools indoors and the outdoor pool opens this saturday if you want to check it out. It is not very known or popular among students, but the kids of Rotterdam love it!
4) Hoek van Holland Beach
The beach is of course a classic way to cool down, but it is hard to find in a big city like Rotterdam. The nearest beach from here is at Hoek van Holland and it only takes about 45 minutes from Rotterdam Central station to get there. It recently was reopened after a big renovation of the sand and the nature surrounding it. So it is the perfect outing on a hot day in early Dutch summer. Be warned however, as much of Holland might have the same idea as you on a hot and the beach could be busy really quickly.